"Not Afraid Of The Dark "
New single out now!

Debuting at number 3 on ITunes on April 30th, with a sold out room and a premiere of the film clip at The Press in Tamworth.
what a way to celebrate her return to new music!
Watch the clip here-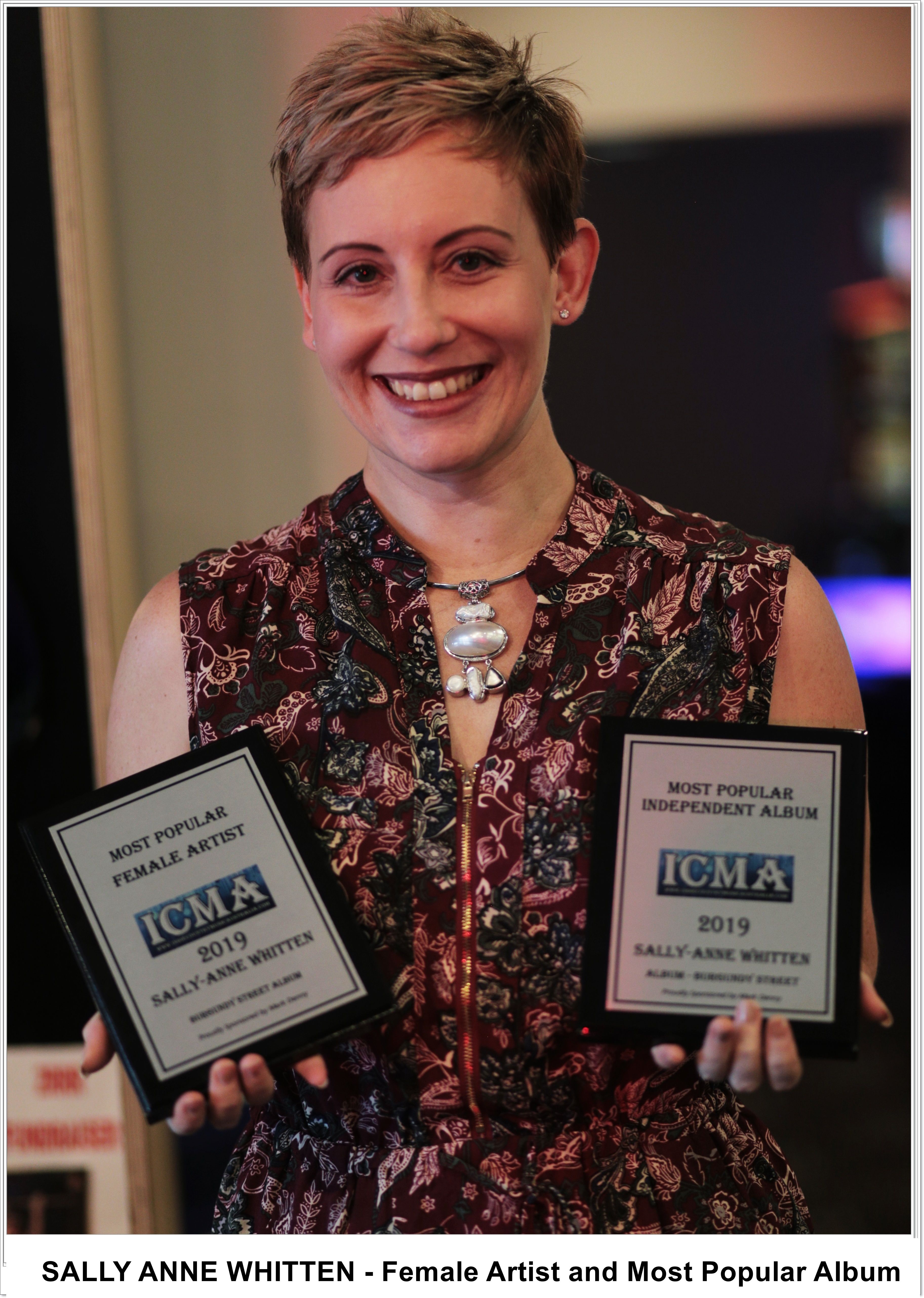 BREAKING NEWS!!!!!!!    JANUARY 2019
SALLY-ANNE WHITTEN WINS BIG AT TAMWORTH COUNTRY MUSIC FESTIVAL 


Tamworth singer-songwriter Sally-Anne Whitten has been recognised for her talents on her latest album "Burgundy Street" at the ICMAs – Indie Country Music Australia showcase and awards. 
Sally-Anne was awarded Most Popular Female Artist and Most Popular Independent Album for 2018's "Burgundy Street". Producer/husband Alwyn Aurisch received the Most Popular Producer gong for the album of the same name, validating the term 'keeping it in the family'! This follow's Alwyn's 2015 induction into the Country Music Hands Of Fame. 

The award-winning album was inspired by a life-long dream visit to New Orleans in 2015. The album cover depicts the singer's holiday digs - where she wrote some of the tracks and the place where she was inspired to cover Jon Cleary and Alan Toussaint songs. 
The album boasts collaborations with Sally-Anne's favourite singers, songwriters and musicians including James Craswell aka Jimmy Craz, Rae Moody, Allison Forbes and Mick Pealing of Australian country-rock band Stars. 
A few days after receiving the awards, Sally-Anne has been able to share her thoughts, "I'm honoured to be recognised by peers and fans alike as an independent artist. It was a wonderful surprise and I'm delighted with these two awards. I made this album completely my own way by my own rules so it feels amazing to be recognised for following my own path. Thanks to the ICMA crew for helping recognise independent artists". 
The ICMA showcase and awards are held annually at the Tamworth Country Music Festival. 
Single launch "Not Afraid Of The Dark " April 30th 2021 at The Press Tamworth