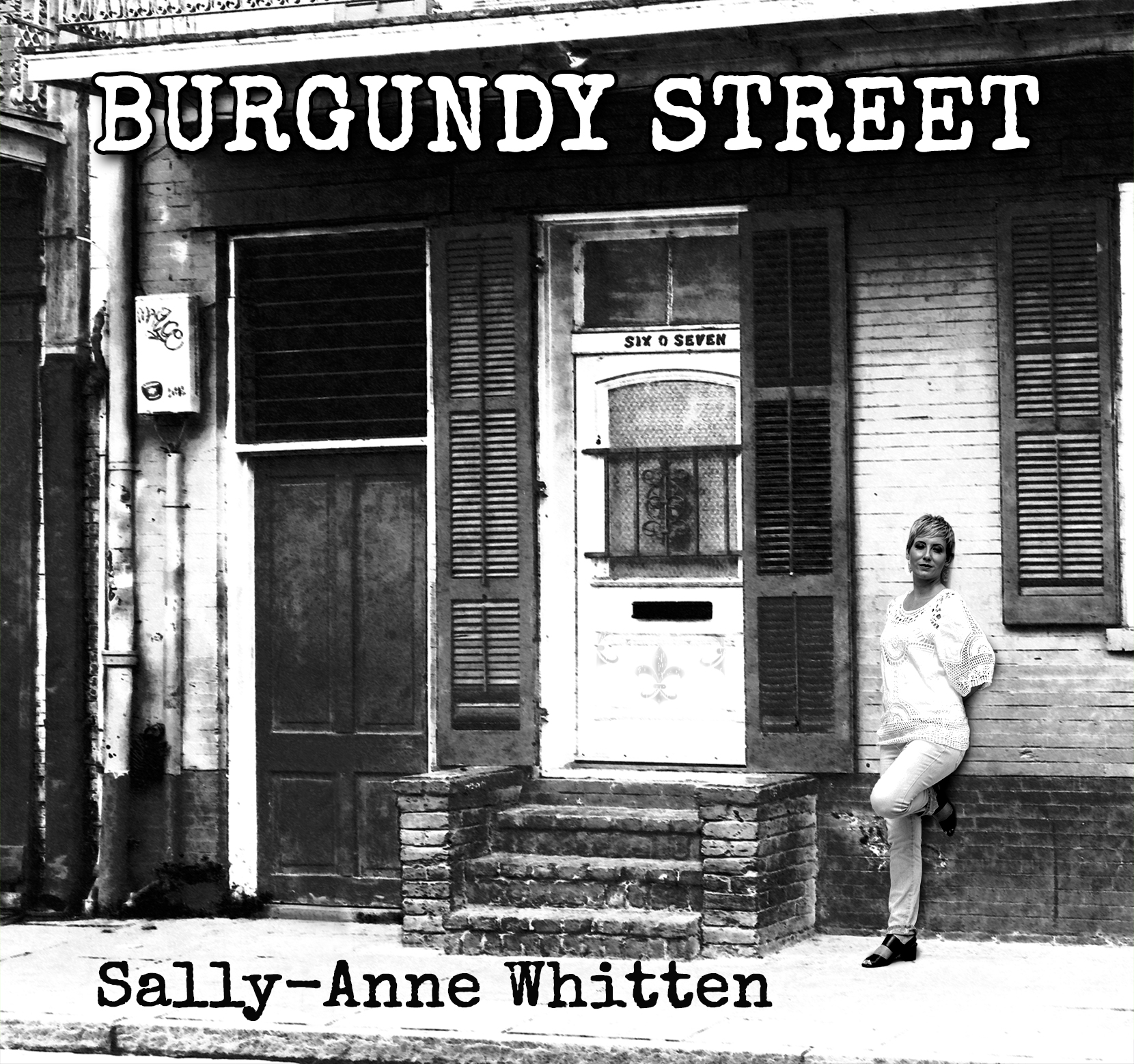 'Burgundy Street' (out Feb 2, 2018) is the new album from Tamworth born and raised artist Sally-Anne Whitten - her first full length release since 2012's 'Sell My Soul'.  
'Burgundy Street' was inspired by a life-long dream visit to New Orleans that Sally-Anne undertook in 2015. The album cover depicts her holiday digs - where the singer-songwriter wrote some tracks and the place where she was inspired to cover the Jon Cleary and Alan Toussaint songs – 'Take My Love' and 'Southern Nights'.
If history is anything to go by, it's no surprise that this latest album offers a variety of musical genres. Sally-Anne has yet again embraced her unique blend of swampy blues, R&B, southern rock and West Coast country, delivered with an assured and accomplished touch.
'Burgundy Street' boasts collaborations with some of Sally-Anne's favourite Australian singers, songwriters and musicians including James Craswell aka Jimmy Craz, Rae Moody, Allison Forbes and Mick Pealing of country-rock band Stars. The album's creator muses, 'I wanted an album full of songs that meant something to me, that were groovy, and that we wanted to play live'.
FOCUS TRACKS
'Watch It Burn' – This lead single, is about doing life your way, staying true to yourself, and not being afraid to say good bye to people or things that are no good for you.  A blues rock number, it's no surprise that Sally-Anne was listening to a lot of Robben Ford and John Hiatt just before this track was born.
'Tennessee Lullaby' - written after chatting with fellow Tamworth singer-songwriters Rae Moody and Allison Forbes about families, kids and life. The title was inspired by Rae's top pick for baby names. This track is almost a wistful kind of love and longing song.  Love and longing for a place we miss and a simple life. 
'Misfit' - Sally-Anne and co get down and a little dirty here.  Lyrically, Sally-Anne pulls no punches and mate Matt O'Leary has the starring role on harmonica. We all know those air-kissing, fake members of society depicted in the song.
'You Can't Hide From A Broken Heart' – This was co-written by Allison Forbes and explores grief and loss. Having already booked a trip to the USA, when a list of death and disasters occurred for Sally-Anne's family, she was in two minds about going. With no refunds available, the trip went ahead and Sally-Anne thought it would do her good to get away. The singer soon realised you can't escape grief and sadness, it will follow you everywhere. 
'Take My Love' – Loving a good blues shuffle, this track is a staple in Sally-Anne's set list. Written by Little Willie John, a great blues singer from the south, the Tamworth singer discovered it on a Jon Cleary album years ago. Honourable mention to Alwyn Aurisch's very tasty guitar playing here aka Stevie Ray Vaughan re-incarnate.
'Split Decision' - Mick Pealing of Australian country-rock band Stars lends his vocals talents for this track made famous by Bonnie Raitt. Originally written by Gary Nicholson and Al Anderson, who are no strangers to country and blues fans, it's long been a favourite of Sally-Anne's.
General Music Media enquiries:         Annie Johnsson Publicity                       annie@ajpublicity.com                           0403 831 809
Country Music Media enquiries:         KrisKat Publicity                                        kris@kriskatpublicity.com.au              0414 334 348